Jamal Thruston
My philosophy is simple: be the best person that you can be. Always strive to do better than what you did yesterday, and have fun while doing it.
With my background in exercise science, exercise psychology and wellness coaching, I'll work with you through your struggles and help you get past them.
Come see me if you are tired of failing your goals, or find yourself having problems with being consistent at showing up at the gym. I promise to be your trainer and coach, for a lifetime.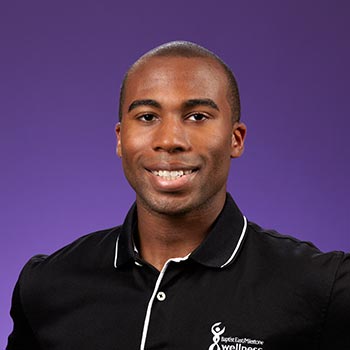 Certifications:
AmericanCollegeof Sports Medicine
American Council on Exercise
American Heart Association AED/CPR
American Red Cross AED/CPR
Training Specialties:
Weight Loss
Wellness Coaching
Exercise Adherence
Beginners