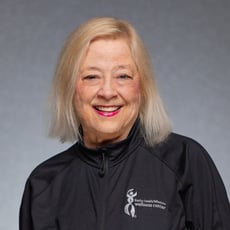 MEET MARY DUKE
Mary Duke Connell has been swimming since she was a baby, and she has a passion for the water.
"In my 20 years as an aquatics director, I've seen firsthand what the water can do for people," she says.
"The water works – body, mind, and soul. I think it has a healing effect. It's restful, it's beautiful, and it makes you feel better."
"Because aquatic exercise is easy on the joints, it can be effective for athletes during the preseason and regular season, for conditioning before and after surgery, and for gentle relief from injuries and ailments.
"But it's a misconception that you have to be injured to benefit from aquacise," adds Mary Duke. "Water workouts are one of the best things people can do for their bodies."
Mary Duke has a B.A. in Physical Education. She's been an Aquatics Director for 15 years and has been with Milestone since the center opened in November of 2000. She and her team have won numerous awards and national recognition.