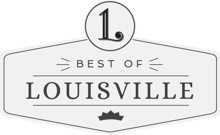 Try Milestone for Free—Voted Best Fitness Club of Louisville 3 times.

Unlimited access to all membership benefits. No obligations.

Guidance from a certified fitness coach included in your free trial.

No hard sales pitches. Try it your own way, at your own pace.
Get my free trial
No obligations. All the benefits. *First time guests only. Local ID required.