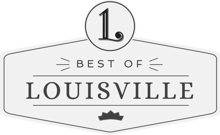 Try Milestone for Free—Voted Best Fitness Club of Louisville 3 times.

Unlimited access to all membership benefits. No obligations.

Guidance from a certified fitness coach on your very first visit.

No hard sales pitches. Try it your own way, at your own pace.
Get my free trial
No obligations. All the benefits. What do you have to lose?