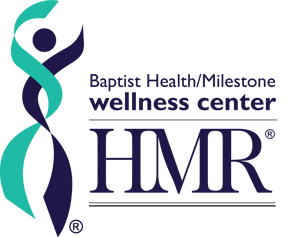 It's time to try the weight-loss program that's trusted by physicians across the country. With HMR foods, lifestyle education, coaching and medical support – you'll get results quickly and never go hungry! You'll love our simple, effective and affordable programs!
Baptist Health / Milestone Wellness Center offers Healthy Solutions®, a supervised program of Health Management Resources (HMR®) that supports your weight-loss commitment. As with any weight-loss program, we recommend that you consult your physician before beginning. The Healthy Solutions program is open to both Wellness Center members and non-members.

HMR Really is the absolute best weight loss program going, with 2-3 times more documented weight loss than any other program. It was even awarded the best FAST Weight Loss Program in America by US News and World report for 5 years straight now - because It is safe, and strictly nutrition based. There are no pills, no hormones, no shots. About 1300 calories per day - and just sound nutrition. We keep you full and satisfied on a high volume plan, that is high in nutrition and low in calories.
Also, the goal of our program is Long Term Weight Management. Getting you to your goal weight and teaching you how to stay there for life. In Fact, HMR Clients keep off 3 times more weight than with any other program.
Stories to inspire ~ HMR Members share their successes. HMR Panel Video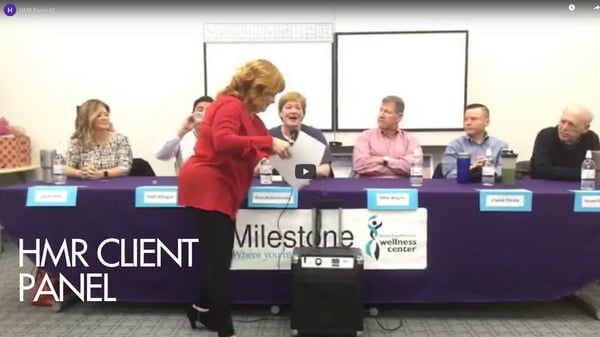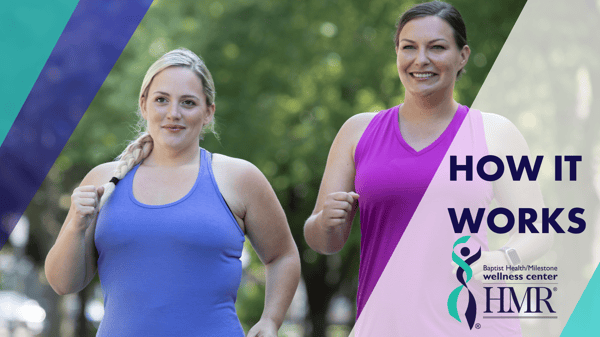 FREE information session
Join us for the next free Healthy Solutions Information Session and learn how you can enjoy the success and improved health achieved by so many others.
*DUE TO COVID-19 OUR CLUB INFORMATION SESSIONS ARE ON HOLD BUT
WE ARE STILL OFFERING DIGITAL SESSIONS, USE THE PHONE/EMAIL BELOW TO INQUIRE.
Pre-register for an orientation today! Call 896.3900 x124 or email HMR@baptistmilestone.com.
We are proud to announce that our Healthy Solutions Program received 17 GOLD STANDARD AWARDS for their outstanding weight loss treatment and success.