One of the fastest, easiest and most successful ways to improve your health and fitness is to work with a personal trainer.
At Milestone, you can choose from one-on-one sessions or small-group training. And you receive two complimentary one-on-one training sessions when you become a member!
Today, people of all ages and fitness levels are using personal trainers to make healthy lifestyle changes.
A personal trainer can help you with:
Weight loss
Increasing metabolism
Body sculpting
Sport-specific training
Injury prevention and rehabilitation
Arthritis, low back pain, diabetes and other health issues
Customized programs
Your trainer can work with you and your health care provider to design a program specifically for you. Programs may include cardiovascular, strength, aquatic or flexibility training, or a combination of these.
Certified, degreed trainers
Milestone hires only trainers who are certified and degreed in areas such as exercise science, exercise physiology, and kinesiology.
Our emphasis is on results
Regardless of your goals, our committed, friendly and professional staff is here to help you reach your full potential. We will educate you on what foods to eat, how much to eat and when to eat. We believe that proper nutrition plays a key role in getting you the results you want.
Lots of options
At Milestone, you have a variety of personal training options, including: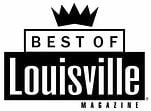 Baptist Health/Milestone Wellness Center was voted Best of Louisville for Fitness / Personal Training! Thank you to everyone who voted for us!
---
Personal training can get you the results you are looking for.
Whether it's in a one-on-one, small group, corporate, or medical setting, we can help you!