At Milestone, you can choose from various styles of yoga.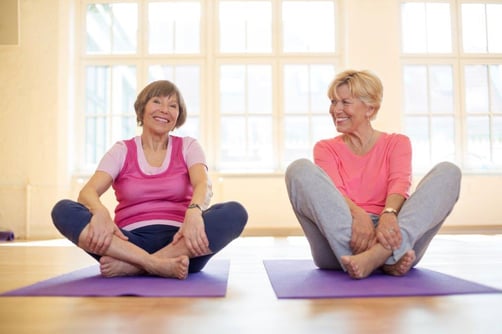 chair yoga:
This class is one of the gentlest forms of yoga available. Students perform postures and breathing exercises with the aid of a chair. Students can experience the many benefits of yoga without having to get up or down from the floor.
Deep Release/RELAX Yoga:
Open your body gently yet deeply, releasing layers of muscle tension in the back, hips, shoulders and core. Props are used to support and clearly align the body. This class is an excellent complimentary practice for athletes, yoga practitioners and those looking for relief from the aches and pains of daily living.
GENTLE YOGA:
General yoga practice designed to increase strength, flexibility, balance and concentration. This class uses yoga props and moves at a gentle pace to aid those who have specific limitations and those recovering from injury. Each class includes stress release through breathing instruction and guided relaxation.
HATHA YOGA:
This branch of yoga uses various bodily postures, breathing techniques and meditation. Hatha yoga postures help to make the spine supple and to promote circulation in all organs, glands and tissues as well as stretching and aligning the body. Great class for improving balance and flexibility.
Intro to Yoga:
This class will teach the fundamentals of a yoga practice.
MEN ONLY YOGA:
This class is tailored for men only. An emphasis is placed on balance, flexibility, strength and relaxation through various postures and techniques. All fitness levels are encouragted to participate.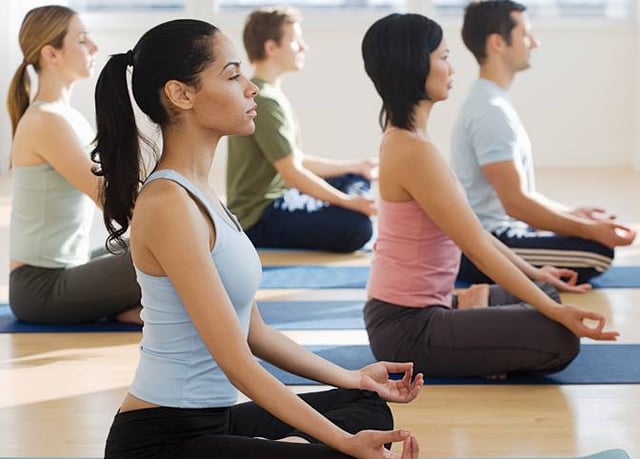 multi-level:
All levels welcome. A practice of a wide range of traditional yoga postures designed to benefit the entire body.
nidra:
A simple practice of lying down, listening and becoming aware of your entire body. Experience the art of conscious relaxation. Class meets on the 3rd Sunday of each month.
senior and level 1:
A heart- based yoga class emphasizing principles of alignment and concluding with a meditation. Body, heart and soul are integrated so you can take your yoga anywhere.
Vinyasa Yoga:
Vinyasa means to link: to your breath with a pose and / or to link poses together in a sequence and flow. Some prior yoga experience needed.