Getting Started
Milestone is Louisville's best place to work out. Our members are able to reach their fitness goals due to the combination of excellent fitness coaching and a wide variety of exercise options at Milestone.
Whether you are a first time gym member or a seasoned gym rat, when you join, you have the service of a fitness coach that will help you find your way around the facility and the right combination of exercises to get you going on your fitness journey. Just one of the many reasons we say Milestone is… "Where You Matter Most!"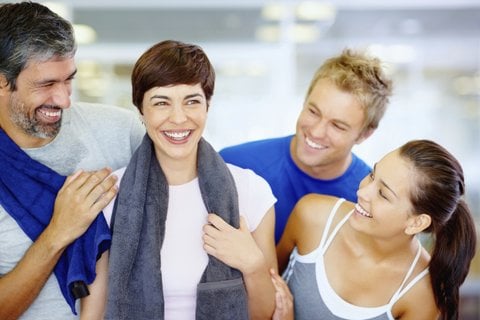 ---
Not just for fun: "Round the Club in 30 Days"
To get to know Milestone even better – and for fun – we invite you to participate in our "Round the Club in 30 Days" program. This program is like a scavenger hunt, designed to introduce you to various aspects of the club that you might not otherwise think of trying. You earn points for different activities, such as trying a cycling class, having lunch at the Center Café, or attending a free seminar or workshop. And when you earn enough points, you win a prize!