Enjoy your workout, lunch or spa treatment at Baptist Health / Milestone Wellness Center while knowing your children are in good hands!
The Kids Club child-care program is conveniently located inside the facility.
---
Child Care Hours:
Effective Monday, November 2, 2020

Monday – Friday 9AM - 12PM
Saturday CLOSED
Sunday CLOSED
---
Activities for all ages
Our Child Care can accommodate children ranging in age from 6 weeks to 12 years:
Baby Area (6 weeks to 18 months)
Includes cribs, a changing area, and age-appropriate toys.
Toddler/Pre-school (18 months to 4 years)
Includes age-appropriate toys and a television with quality videos.
Children (5 to 12 years)
Playstation® with only E-rated games.
The center's child-care area is bright and colorful, and opens to an outdoor play area for use in fair weather.
---
Payment options
For your convenience, we offer the following payment methods and rates for child-care:
Payment at time of service
$8 per child – 2 hour time limit. Add 1 hour for $5.00. Maximum 3 hour limit. $3.50 late fee.
Pre-payment via punch card
Punch cards are available in $40 and $80 amounts.
Kids Club monthly fee
Includes unlimited visits (three-hour maximum per day).
$50 for one child
$70 for two children
$80 for three or four children
Please call for additional fee for 5+ children

Family swim nights are included, so Kids Club plan members can bring their children at no extra charge. There is no enrollment fee for initial registration, but if the member stops the plan and then re-enrolls, an enrollment fee of $95 is charged.
---
Food & snacks
You are welcome to bring the following snacks for your child to enjoy while using our facility: carrots, dried fruit, cheese sticks, apple slices, goldfish, pretzels, cheerios or fruit snacks. No other foods will be allowed in the child care area. Please bring only finger foods or easy-to-eat snacks for your child. We do not allow peanuts or peanut-butter-based products because of allergies. Please label all of your child's snacks and drink cups or bottles.
---
Sign-in policy
You must sign your children in and out each time they visit the child-care area. Please inform the staff ahead of time if someone other than you will be signing your child out. ID will be requested when someone other than the person who signed your child in is picking them up.
---
Illness
Please be considerate of others and avoid bringing your children to child care if they are feeling under the weather. We will turn away any child who has a fever, diarrhea, vomiting, eye infection, rash, cough, etc.

We disinfect all toys and play equipment daily to keep the incidence of illness to a minimum.
---
Child care policy
Members must be in the Milestone facility when using the child-care center. Please bring children directly to the child-care area before checking in at the front desk.

Your children are our primary concern and we enjoy having them with us while you are using the center. We have qualified staff and a qualified child-care area for your children.
---
Meet the Director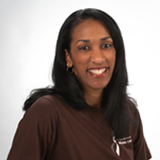 Pam Payne, Milestone Childcare Provider Since November 2000
Our main goal is providing a safe and fun environment for your children so you can get the most out of your workout with no worries! We look forward to meeting you and your family!