John and Debbie Reiss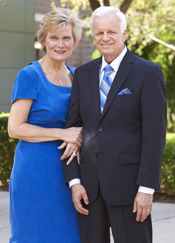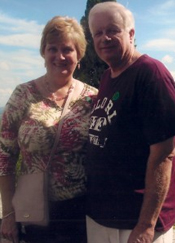 "Over the past few years our bad eating habits and lack of exercise had begun to take its toll on us. Like everyone else, our busy lifestyle had shifted us away from healthy meals and towards fast foods. We both were over weight with an overwhelming sense of hopelessness, having tried many diets, unsuccessfully. We were both taking medications for various conditions; as a result of our weight gain; including: diabetes, high cholesterol, and high blood pressure medications. John was also on the verge of having a partial knee replacement. We decided that it was time to focus on our health and to change our lifestyle for good. Upon hearing about the HMR program from a friend, we decided that it was just what we were looking for, a permanent change.
We knew that we needed to change our whole lifestyle, not just go on a diet. We wanted a compre-hensive program that educated you about good nutrition and also supported you while you lost weight as well as teach you how to keep it off. We found that program with HMR. It offered everything that we could have hoped for and more. We can't express how grateful that we are to our health educator, Chuck Bent and to all of the staff at HMR for all of their help. With their help we have both reached our goal weights. We are now eating healthy, well-balanced meals and exercising regularly. We have both been able to discontinue our medications and now, a knee replacement is no longer necessary.
We now have more energy and hopefully have added years to our lives as well. HMR has changed our lifestyle and given us back our lives. We realize that it is vitally important that we practice the lessons that we have learned in the future."
Congratulations John & Debbie!

John lost 55 lbs and Debbie lost 76.5 lbs.