For individualized attention in the Aquatics Center, you can schedule an appointment to work with one of our certified personal trainers. To discuss personal training opportunities in the Aquatics Center, call (502) 896-3900, x132 or contact us online.
swim coaching available:
Consider adding lap swimming to boost your fitness. Whether you are a beginner or looking to refine your technique, Milestone swim coaches can help. We can even use underwater video for immediate feedback! Call Mary Duke Connell, Aquatic Director, 896-3900 x132.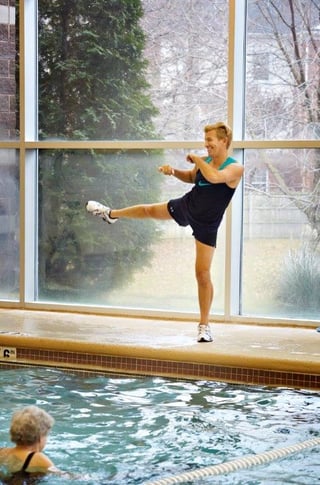 Personal training can help with:
Conditioning before and after surgery
Pre-season training and cross-training for athletes
Gentle relief and exercise for specific health conditions
General wellness and fitness