Try Milestone for yourself…
Getting your complimentary trial-membership is easy. Just fill out the form below, click submit and we will contact you to customize your first visit.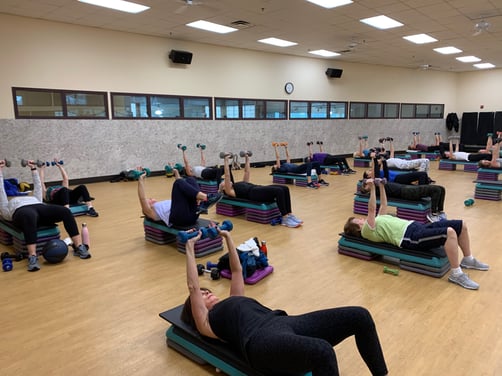 Get Off to the Right Start…
During your trial membership, you may use Milestone facilities just as our members do – swim laps or relax in our pools, use our state-of-the-art fitness equipment, participate in group exercise classes, and more.
To help you make the most of your trial membership, you will meet with one of our certified fitness coaches. This complimentary service will get you aligned with a plan or strategy for exercise or choose classes that will help you in the right direction and provide you with motivation and accountability, as well as design and implementation of a workout plan.
Membership Benefits
Fitness Coaching & Personalized Exercise Program
TRX Classes
Exercise equipment
Indoor Track
Locker Room with Steam & Towel Service
To qualify, you must be a first-time guest at Milestone and at least 18 years old. You'll need to present a valid local I.D. when using the pass.
Sign up online
Only your name and e-mail address are required. However, if you'd be so kind as to fill in all the fields, your feedback will help us serve you better. Rest assured, we respect your privacy and your information is always kept confidential.