Nicholas Flener
The ability to help anyone reach a point where they change their lives for the better, forever, is my biggest passion.
The designing of a client's health and wellness journey is not a responsibility I take lightly.

Whether it's feeling stronger, losing weight, or making daily life activities easier, your ambitions are my ambitions. My aim is to work with you setting attainable goals that you can be excited about and to guide you to push past previous limitations you may have set for yourself. Using tailored, engaging workouts, I will motivate you to feel accomplished about your consistency and progress. Together we will keep you striving for more results you can be proud of!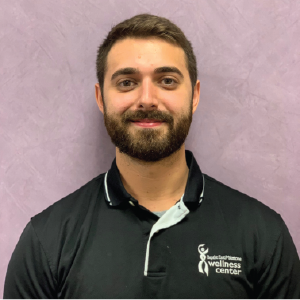 Certifications:
American Council on Exercise, Personal Trainer
CPR-AED American Heart Association
Training Specialties:
General Fitness and Wellness
Weight Loss and Weight Management
Body Sculpting/Toning
Strength Training