Rebecca (Becca) Williamson
Stay Active. Stay Balanced.
I grew up playing multiple sports and I love the outdoors. Living a healthy lifestyle & helping others do so is a passion of mine. I've been a personal trainer for several years. I truly enjoy helping my clients start healthy habits that will lead to the results they are seeking and needing.
You need a good balance between staying active, cardio, strength training, flexibility exercises, good nutrition, family time, "me" time, and rest to lead a healthy lifestyle. You need that Balanced Fit and I can help you.
I have found for myself and my clients that Pilates on the Reformer balances well with cardio & strength training workouts. I will take you through exercises that your body and posture specifically need to help work with any muscular imbalances, to increase spine & core strength, joint mobility & stability, flexibility, and body awareness.
We will start off by discussing your goals and I will make a workout plan accordingly. I will help you implement healthy habits that will make you successful in reaching your full potential.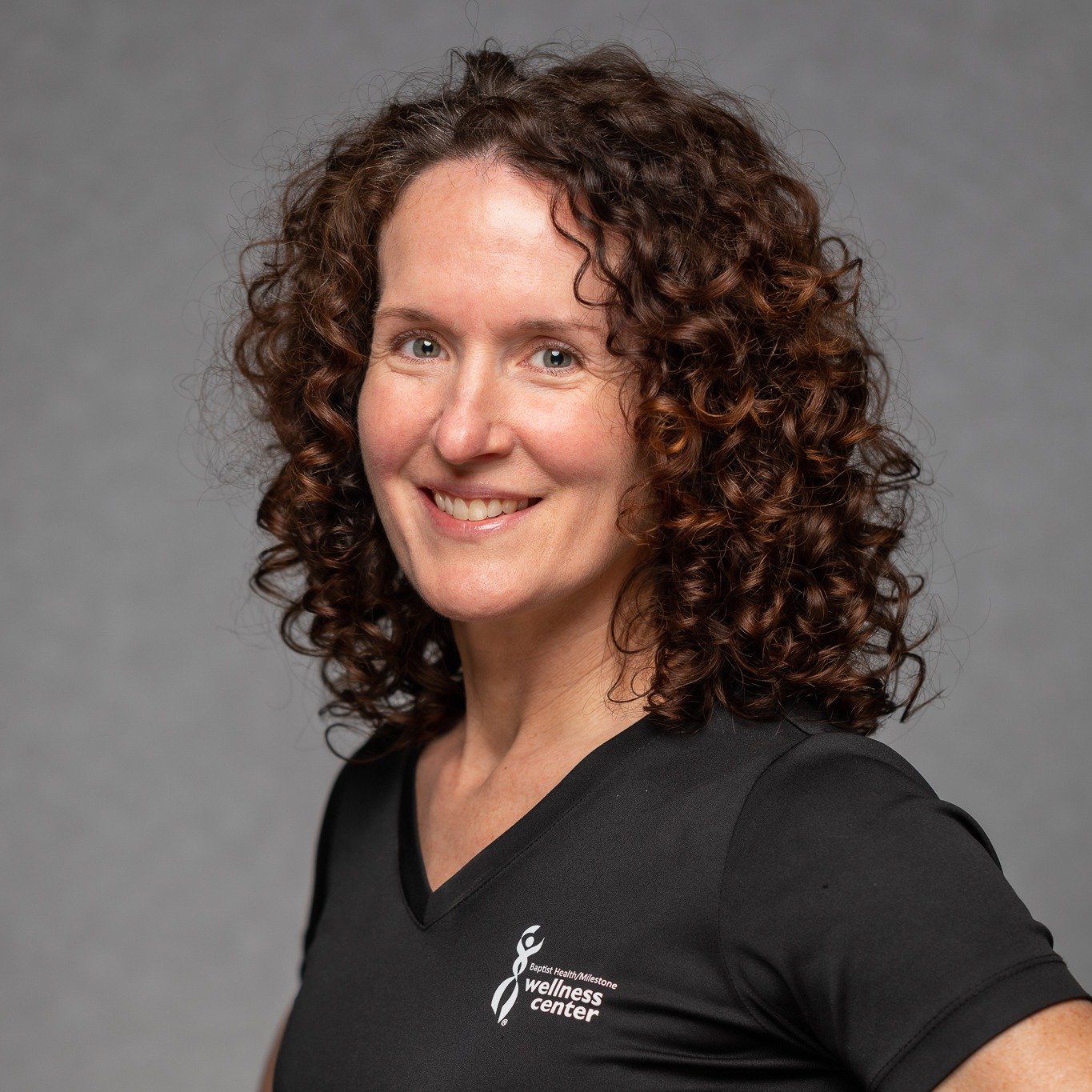 Degrees:
B.S. Health & Human Performance, University of Louisville Concentration: Exercise Science
Certifications:
American College of Sports Medicine (ACSM) - Certified Personal Trainer
American Council on Exercise (ACE) -
Fitness Nutrition Specialist
ACE - Orthopedic Exercise Specialist
STOTT PILATES® Certified Instructor
American Heart Association - CPR/AED
Training Specialties/Experience:
Pilates Reformer & Postural Analysis
Postnatal Pilates & Prenatal Fitness
Core Strength & Balance
General Fitness
HIIT & Low Impact Training
All Ages: Teens to Geriatrics
Special Populations
Post Rehabilitation