Jane Stewart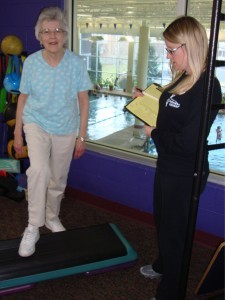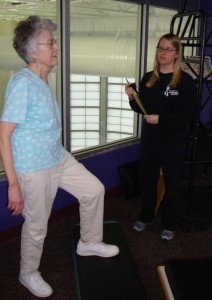 Looking back at her progress, Jane Stewart now considers her workouts to be one of the "best investments" she's made to work toward her goals of being healthy and improving her quality of life. A few years ago, Jane found several routine things such as walking up or down the stairs, standing up from a seated position, picking up dropped items or even putting on pants while standing to be increasingly difficult.
One of Jane's favorite activities is spending time with her children and seven grandchildren. Her real "Wake-Up Call" came in the fall of 2009 when she went on a hiking trip with her family to the Smoky Mountains. The whole family attempted to hike an 'Easy Trail' but she was distressed to find that she couldn't keep up with her family and actually needed help. She hated that she was slowing down the family from having fun and hiking.
After that trip to the Smokies, Jane joined Baptist East/Milestone Wellness Center. She began working withPersonal Trainer, Amee Liles once a week. In addition to her training sessions with Amee, she also came in another two times on her own to total three days of exercise at Milestone. Working with Amee allowed Jane to make progress without getting injured
Now, Jane is able to do 'routine things' without distress! She considers her exercise to be her "work" and she enjoys the camaraderie of the other people who are dedicated to reaching similar goals. Best of all, her hard work and exercise allows Jane to enjoy her home, family, friends—and LIFE!!