OUR HMR OFFICES WILL
REMAIN OPEN!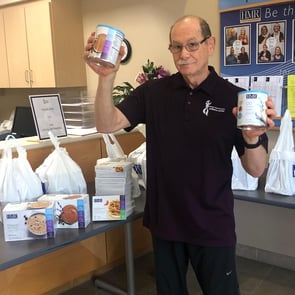 While we are not currently hosting HMR classes on-site at this time our HMR people are still meeting with their clients virtually. If you are interested in joining our HMR program contact Chuck Bent using the info below:
Call: 896-3900 x124 or 896-3900
Email: cbent@baptistmilestone.com
You can purchase & pick-up HRM meals Monday - Friday 7:30am to 5:30pm.
For more info on our HMR Program click here to view their website!