DON'T SIT, GET FIT!
6-wEEK PROGRAM
Do you want faster results? Enjoy the benefits of one-on-one personal training in a private small group setting. Maximize your weight-loss and gain motivation.
Program Description
Call for next session start date
6-Week group fitness program
Training sessions available Monday thru Thursday
Participants are required to attend two (2) weekly sessions.
2 sessions weekly
6:30AM - 7:30AM
1PM -2PM
7PM - 8PM


Contact one of our certified personal trainers to sign up today!



"Quality over quantity is my motto."
Eugene Dean, ACSM-CPT
(502) 424-0441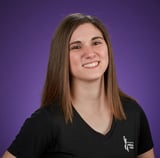 "Fitness is NOT about being better than someone else...It's about being better than you used to be."
Kelsey Smith, ACSM-CPT
(502) 558-3824