Enjoy this easy and delicious roasted acorn squash recipe for every holiday gathering this season!
Sweet & Spicy Roasted Acorn Squash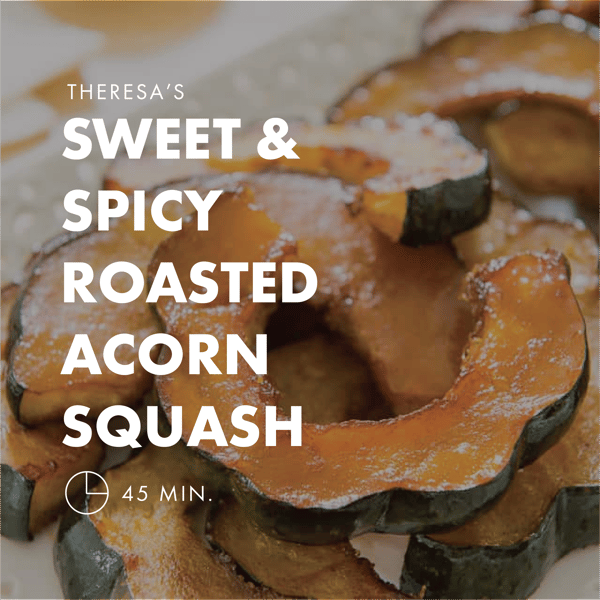 Holidays are meant to be enjoyed, even by the health conscious community! Satisfy your sweet tooth and savory food cravings with this delicious roasted acorn squash recipe.
---

Ingredients
2 Acorn Squash

2-3 T olive oil

2-3 T maple syrup (not pancake syrup, the good stuff)

½ t red pepper flakes (optional)

½ t salt
Directions
Preheat oven to 400 degrees.

Line a baking sheet with foil.

Cut squash in half, remove seeds, and slice in ½ inch slices.

Place squash in a large bowl and toss with oil and sprinkle with salt until it is evenly coated.

Places slices on baking pan.

Bake for 30-35 or until very tender.

When they come out of the oven, warm maple syrup in a skillet and add red pepper flakes if desired.

When the maple syrup starts to bubble, add the squash and toss until evenly coated.

Serve warm.
Did you make this? Send us your pictures!