Jeane and Patti have been Milestone members since 2010. It had been on their bucket list for many years to take a trip to Antarctica. Finally, the time had come… they had booked their trip. Jeane and Patti were so excited to kayak, hike, and enjoy all that the outdoors have to offer. However, five months before the date of the trip, Jeane was hit by a bicycle and broke her collarbone. This would certainly put a damper on her ability to do the physical activities that they had planned! To make matters worse, two months before the start of the trip, Patti tripped on a tree root, breaking her ribs! The two were very concerned about their ability to kayak, which was to be a highlight of the trip!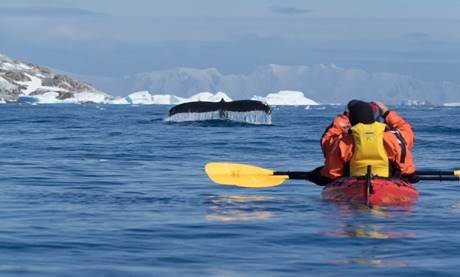 Jeane and Patti had a conversation with Maria (Milestone personal trainer), who agreed to help them try to rehabilitate and prepare physically for the trip. They had less than 6 weeks. Maria put together a program which included core strength work, weight lifting and cardio activities. Jeane said laughing, "Maria did an amazing job. You know, we're not young people… We have some standard ailments that go along with our age, like tendinitis and joint issues. So here we already asked her to perform a miracle, and then we're putting all these extra constraints on her…"
Maria put them on the rowing machine as one of the exercises in their program, a motion that would train them for kayaking. "You may need to be more prepared than what you think," Maria told them. Jeane and Patti trained hard with Maria, and they followed her program (exercising on their own) outside of their appointments with her. Maria adjusted the program several times as the date of the trip came near.
Jeane and Patti went to Antarctica! They brought about a dozen small stuffed-animal penguins with them to use in photographs of their land and sea adventures.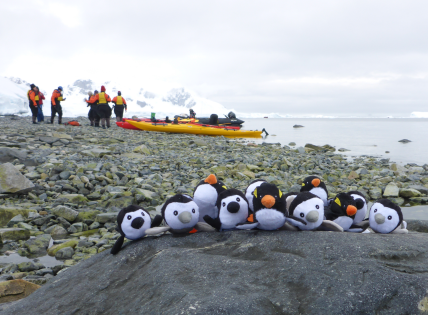 The first day in Antarctica it was too cloudy to kayak. The second day looked like a perfect fairy tale day, and they went kayaking on the open water. They got pictures of the penguins on the islands, but they wanted to get a picture of the penguins on the continent. The cruise ship tried to get closer to the continent, but solid ice kept them from being able to get close. The continent was 4 miles away by kayak. Maria's words came into their minds, "You may need to be more prepared than what you think…" and they felt ready for this challenge. They set off in the kayak and made an epic 4-mile paddle!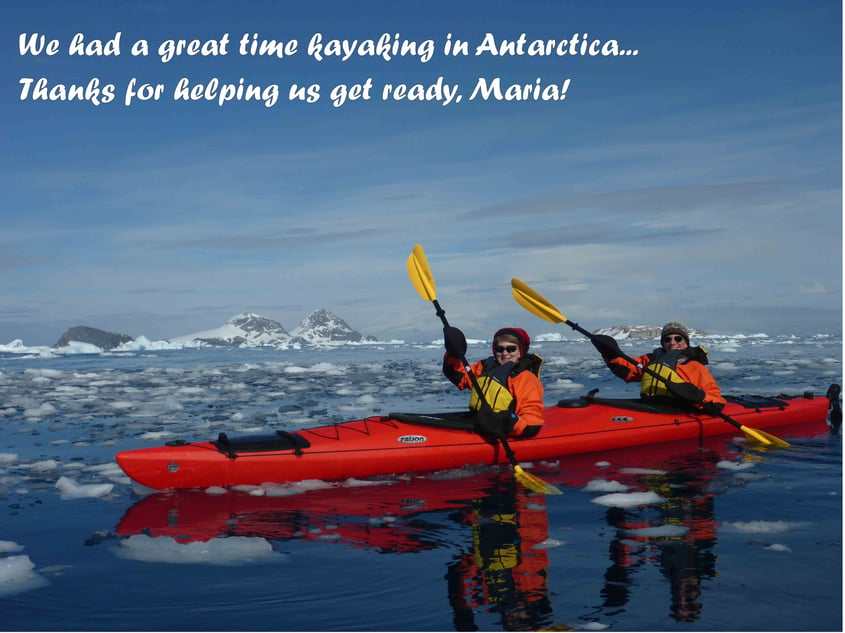 They got a picture of the penguins on the continent and Patti won an award for this picture! (below) Jeane said afterward, "Maria deserves a tremendous amount of credit for the plan she put together for us… She whipped us into shape! She helped two people who had recently broken bones achieve this physical athletic goal!"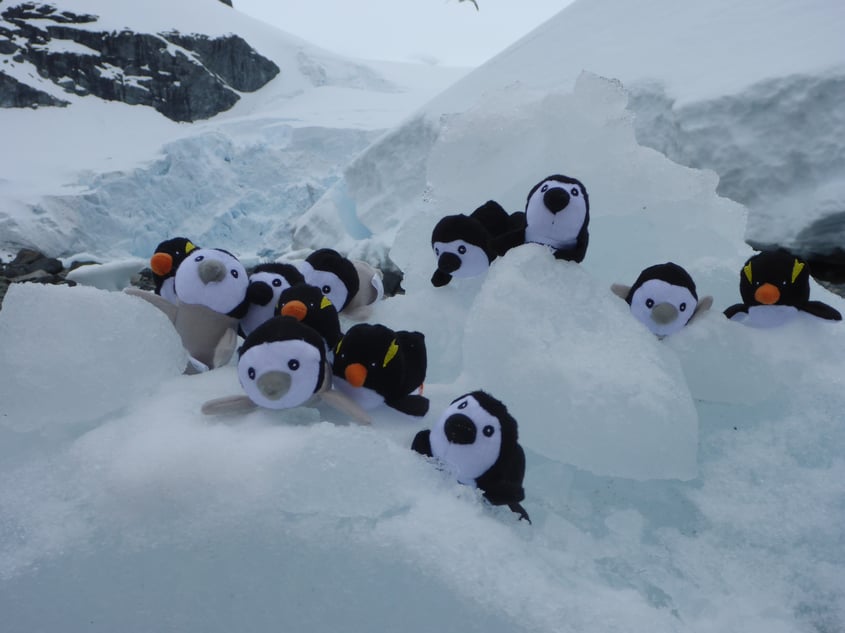 Jeane and Patti had an amazing time in Antarctica and they are so grateful for all of Maria's help preparing them. They were able to cross this one off the bucket list, the trip of a lifetime!