December Member of the Month: Karen Graehler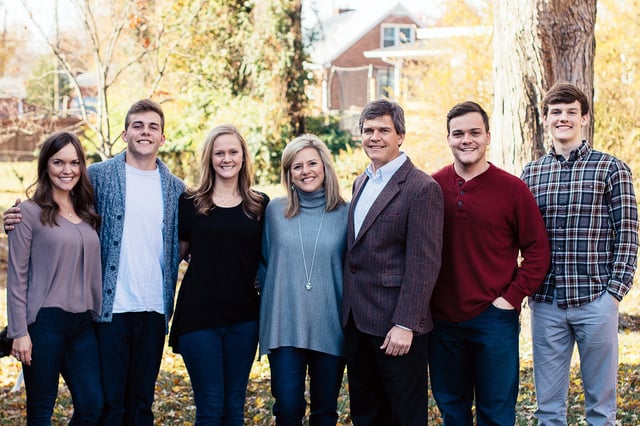 While I have been consistently walking 12-15 miles a week the last ten years, it always depended on the weather cooperating. Since I'm not living in San Diego, CA, great weather didn't bode well with getting in the exercise I needed especially as I got older. Being a mother of five awesome and active kids kept me moving without any worry - but as the nest was approaching empty and my youngest driving - time, inactivity, menopause began working against me. My son was going to LA Fitness every day after school so after Christmas 2015 I started shopping for a place to workout. While LA Fitness worked fine for my young son and his friends, it was not an environment I felt comfortable in and knew that would work against me and my commitment to getting in better shape. Walking into Milestone was like a breath of fresh air and with my membership I received complimentary time with a Personal Trainer. Michelle Nichols and I hit it off right away and although she was no where near my age, I felt like she had a great understanding of what I was needing and the obstacles I faced. Michelle changed up my workout routine every 4-6 weeks which was huge in keeping me interested and focused. I was feeling stronger and could see results in the way clothes were fitting but my weight was not changing. My annual Dr appointment in May showed that I was in the pre-diabetic category with my A1C at 5.9. Upon researching what this meant I was determined that I did not want to be any where near the pre-diabetic category. The HMR weight loss program housed at Milestone was my answer! I learned the program was developed by two doctors for their pre-diabetic and diabetic patients - and the testimonies I read gave me so much hope. I started the program on June 7, 2016 and as of this week October 4, 2016 I am happy to say I have reached a goal I really didn't think possible but hoped for - losing 30 pounds and bringing my A1C down to 5.6!
The sweetest part of this journey has been being on the receiving end of my children's and husband's support. I have always been their biggest fan and now the tables were turned. They have cheered me along the entire way! Constant texts of how proud they are of ME have been profound through the difficulties and challenges that came. It's certainly not easy - but nothing worthwhile ever is. I have a renewed sense of what I am capable of achieving and happy to say that as my youngest approaches leaving the nest next year, I am no longer sad for it to be over, but excited for this next adventure in my life!
And now... Drum roll please... Before and After Pictures!!!