HMR Chocolate Torte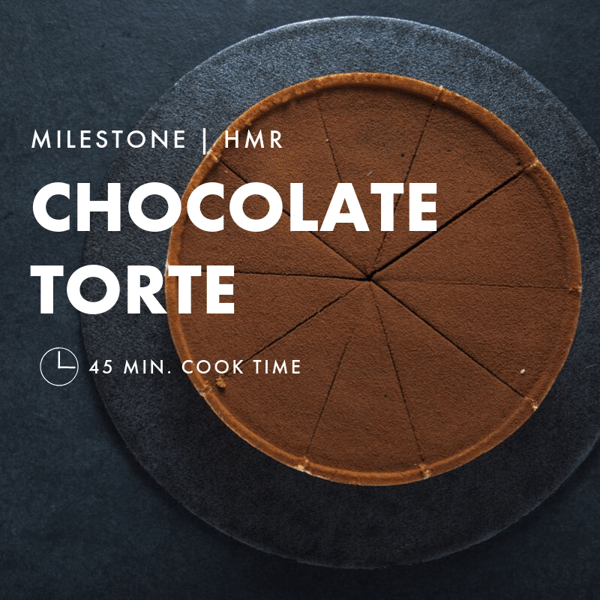 This chocolate torte is not only HMR approved but inspired by one of Milestone's very own members! With as little as 5 ingredients,this pie is sure to satisfy your sweet tooth!
---
Ingredients
4 packages of HMR Chocolate or Vanilla pudding mix

1 29 oz. can or 2 15oz cans of pumpkin (make sure it is 100% pumpkin)

1 Package sugar free chocolate fudge pudding
1/3 cup dark chocolate cocoa (sugar free)
2 teaspoons Stevia or Splenda
½ cup water
Directions
1.Preheat oven to 350 degrees.
2. Spray pie pan with no stick cooking spray.
3. Mix all ingredients thoroughly.
4. Bake 45-50 minutes.
5. Cool. Best when refrigerated at least 8-12 hours.