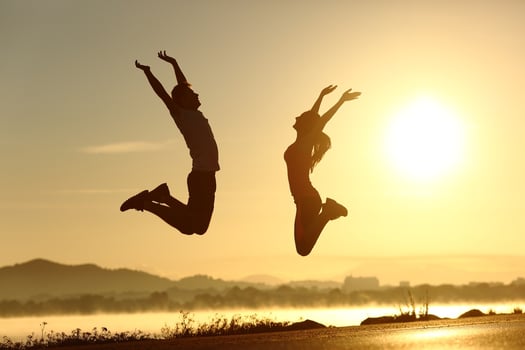 New Year's resolutions, goals and dreams, oh my! It's that time of year when people tend to look back on the year reflecting on accomplishments and perhaps goals overlooked … and look to the future with the hope of a fresh start and a new beginning to pursue those unmet ambitions.
Maybe your resolution habits have worked for you in years past, perhaps they haven't worked. Believe it or not, there is a rhyme and reason as to how to set healthy, and most importantly realistic, goals for the new year.
Our advice? Choose a realistic goal (more on that in a minute) and put it on your dream board. Yes, a tangible dream board that is placed somewhere you are regularly to bring it to life by visualizing and sending positive vibes out into the universe over and over.
Setting Healthy and Realistic Goals
It's OK and a great idea to dream big. Shoot for the stars! But it's also a smart idea to build realistic steps to reach that goal. Case in point: if you only go for a 1-mile run once per month or consider yourself to be a beginner runner, then it's not recommended to make a goal of completing a half marathon next month.
Instead, think about having a goal to complete a 5K race next month (walk or run) or even push back your half marathon goal to the end of the year allowing yourself significant time to properly train and prepare your body in a healthy, steady way.
Give yourself some grace when setting goals. Instead of setting a resolution to go to the gym every single day, set a goal to go to the gym 2 – 3 times per week. Or maybe shoot to stay active for at least 15 minutes per day including going to a group fitness class 1-2 times per week. Also consider smaller health or nutrition-related goals like drinking more water every day or eating less sugar.
Most importantly, set goals that are realistic to your lifestyle – your availability, schedule, personality traits, likes and dislikes – and you will be much more likely to stick to, and achieve, those goals!
The Dream Board
Huffington Post blogger, Elizabeth Rider, says that the big secret to creating a vision board that works is simple: "Your vision board should focus on how you want to feel, not just on things that you want." She says that the more your board focuses on how you want to feel, the more it will come to life. Check out her helpful tips on how to create your own vision board, here.
What are you waiting for; the new year is fast approaching. Take some time to reflect on the past year and look internally to think about what fitness goals you want to achieve this next year. Cheers to you and your healthy goals!