High five!
Check out these 5 quotes and wellness tips from things Jennifer Uphaus, one of our personal trainers, loves!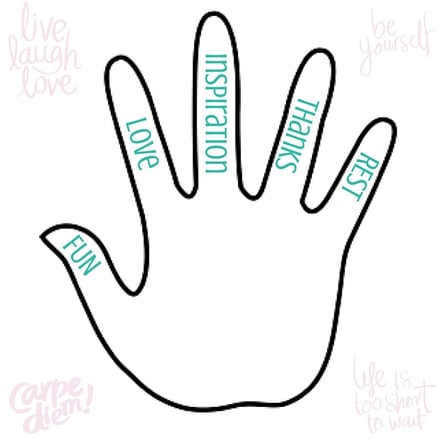 When focusing on wellness, we tend to think what we need to have less of thing.
Less processed foods
Less couch time
Less stress
Well, it is time to flip the switch!
Here is how to focus on wellness by having MORE of things instead!
More Fun.
Play! Laugh! Smile!
What you thought was fun as a child may still ring true today!
More Rest.
"What I take from my nights, I add to my days." Leon de Rotrou
More Thanks.
A simple "thank you" will not only make one feel appreciated but it will also put more joy into your life!
More Inspiration.
What inspires you?
Books. Art. Others. Learning.
Follow the fun and get creative! But also remember sometimes the simplest things can have the most impact.
More Love.
Love others well and most importantly… shower yourself with that same love and kindness! You are more than enough!