When I started, I was 65 years old, sedentary, sitting at a computer all day at work, never working out and on blood pressure medication.
My family lives to a very old age (Mom 89, Dad 93, grandparents about the same age). I decided at the beginning of 2016 it was time for me to make myself a priority and take care of myself. If I have another 25 – 30 years to live, I wanted it to be as healthy as possible. My dad was extremely active until 90. He was a great example of never giving up.
I saw an advertisement for Glenda's "Learn to Exercise" program, so I joined it in mid-January 2016. It was a great class that taught the mental, as well as physical part of exercise. In this class I met a lady who had lost 85 lbs. on the HMR program. After talking to her, I decided to try it too. I started the HMR diet in Chuck's class at the beginning of February, 2016. Since Chuck has gone through the program himself, it makes him a great leader and teacher.
Once I decided to start HMR, I gave it my all. During those 13 weeks of Phase 1 I stuck to the diet faithfully and never cheated once. When I went away for a weekend, I took my food and shakes with me. Thanks to Glenda's classes, I also started going to Sue's PUMP and Stretch and Abs classes. Two other ladies from Glenda's classes and I also started going to Sunday's Yoga class. It was a great buddy system. In the spring I started working with Personal Trainer Andrew once a week to push myself further. Phase 2 taught me how to make my own food in a healthy way and still continue to lose weight.
In November I reached my goal weight losing a total of 63 lbs. Over the holidays I gained a few pounds back. I'm still working on getting those pounds off, but with HMR I now have the tools to keep the pounds off and eat healthy. I haven't taken any blood pressure medication since last spring. For the first time in my life I like working out. I have more energy, and I look and feel better. I'm back to the weight I was in my 30s. My goal now is to do two yoga classes a week. I also want to start doing more weight training to get stronger. The Tanita machine showed my metabolic age went from 80 when I started to 59, when my actual age is 66.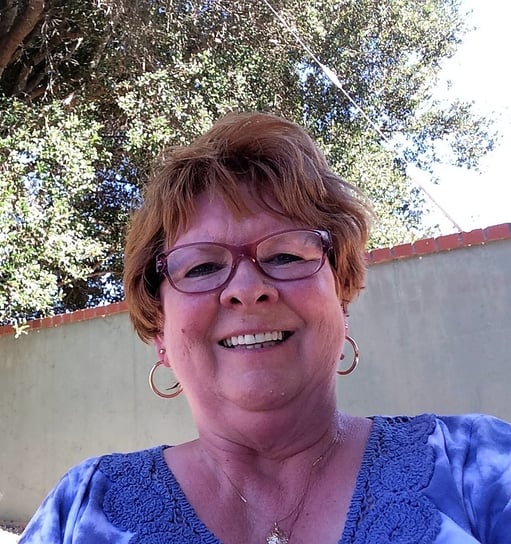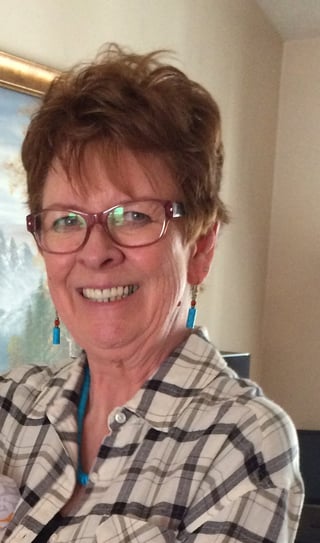 2015 (Before) 2017 (After)