At Milestone, we are blessed with phenomenal staff in all departments. Take a second to learn more about our top notch Pilates crew!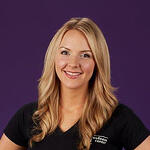 Alex Ford has been practicing Pilates since 2004, teaching Pilates since 2006, and personal training since 2008. She loves all things related to health and fitness and believes that a holistic approach is the key to achieving overall wellness. She enjoys running, swimming, traveling, cooking, and spending time with her husband and friends. She believes that achieving one's goals requires hard work, dedication, and consistency. As a personal trainer, her desire is to support, encourage, and equip her clients in their pursuit of greater health and wellness.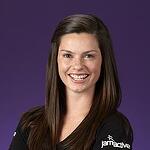 Amanda Pilgrim has been practicing Pilates since she was a teenager, teaching Pilates since 2013, and personal training since 2012. She enjoys spending time with her friends and family, practicing Pilates, hiking, and camping. She explains that with a combination of classical strength training, cardiovascular training, and Pilates, her goal is to structure a plan to help you obtain your goals, as well as teach functional movement that will stay with you in your everyday life.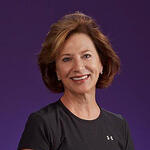 Francie Mulloy has been practicing Pilates since 1998 and teaching since 2000. She has been teaching at Milestone since its opening in 2000! Francie has always loved dance and movement and practiced ballet and modern in her youth. She enjoys reading, traveling, cooking, and loves spending time with her granddaughter and 3 grandsons.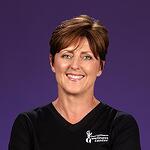 Nancy Carroll has been practicing Pilates since 2000, personal training since 2001, and teaching Pilates since 2004. She moved from Ann Arbor, Michigan to Louisville in 2009, but has lived all over the United States – including the cities of Seattle, Milwaukee, Boston, Portland, and others! Nancy left the field of nursing, where she was a neonatal intensive care nurse for 21 years, to become a Pilates trainer. She enjoys gardening, art, reading, and spending time with her children, grandchildren, husband, and 3 dogs! Nancy believes that balance is the key to a happy and healthy life and that good nutrition along with a comprehensive fitness program focusing on strengthening weak muscles and stretching tight ones can help you find the balance that you need in life.
Tracy Fischer has been practicing Pilates since 2005 and teaching since 2006. She fell in love with Pilates when she began taking classes after the birth of her third child. She enjoys going to the movies and the theater, watching basketball, and spending time with her husband and four children. Tracy was a former University of Kentucky cheerleader and wishes that she would have started Pilates sooner because it could have prevented her from injury and increased her athleticism. She believes that whether you are an elite athlete, wanting a change in your workout routine, wanting a great workout, pre/post natal, or just recovering from an injury – Pilates is for you!