A family fitness affair.
"Convenience. That's what I love about Milestone."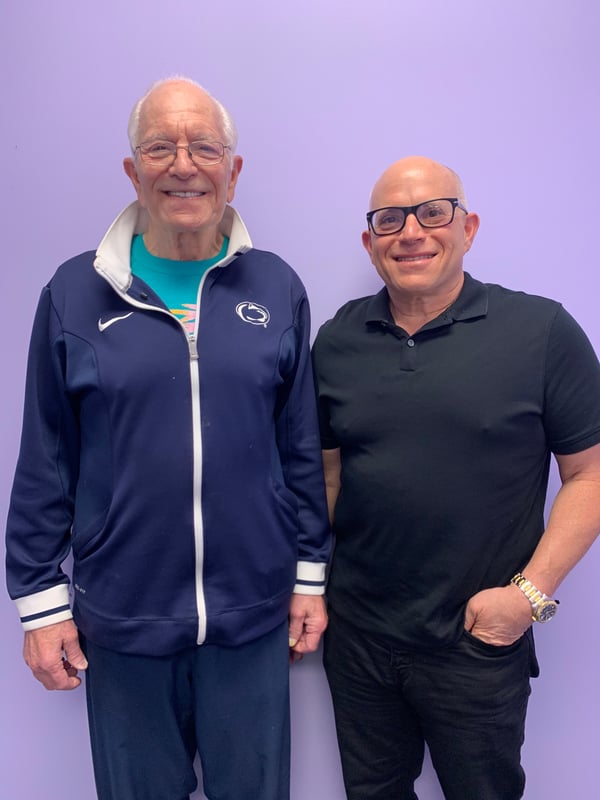 Left: Phillip Greenberg. Right: David Greenberg.
Meet Phillip and David Greenberg. This father-son duo have been Milestone members for over a decade and, while they don't work out together, they maintain their fitness all under one roof here at Milestone.
When asked what they love about Milestone, their response can be summed up in one word: convenience. Phillip comes to us from a horse farm in Simpsonville where he claims to have had a complete home gym set up. He joined Milestone after moving to St. Matthews in 2004.

Phillip adheres to a strength training routine 2 days a week, walks 3 days a week and swims 2 days a week. David attends all of Dean's classes 6 days a week.
Happy Father's Day, Phillip and David! We're happy to have you both here at Milestone.

Don't forget, Dad works out for FREE on Father's Day!

Questions? Drop us a line by submitting a comment below!