Pilates reformer training is a wonderful balance to your regular strength training routine. It's low-impact and easy on the joints.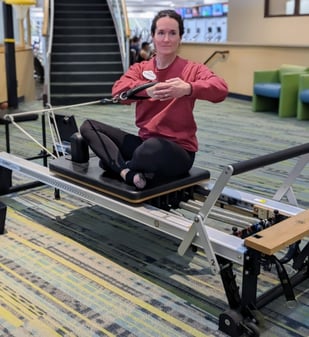 Pilates reformer is a unique machine with different attachments and equipment that uses spring tension for resistance. There are a variety of exercises on the reformer at the essential, intermediate, and advanced levels. Each exercise is catered to YOUR body and YOUR postural needs.
Pilates improves your core strength, which is the building block of movement, strength, and agility. Pilates is a great way to improve balance as you're building strength in not only the large muscle groups but the small ones too.
As you're working on the reformer, you are strengthening your muscles, but also lengthening your muscles in dynamic movements. It's taking flexibility to a new level.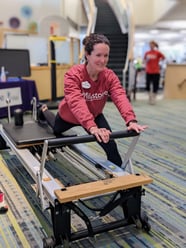 Breathing is also an important part of pilates. The inhale & exhale are methodically timed throughout the workout to add stability to your movements with a focus on posture and control.
Pilates reformer training has grown in popularity over the years, especially among athletes, yogis, rehabilitation, and people of all ages & fitness levels.
I recommend adding pilates reformer training to your cardio & strength training routines for longevity and a healthy balance to your workouts.
Interested in trying our Pilates Reformer training? We offer a FREE demo to new Pilates clients!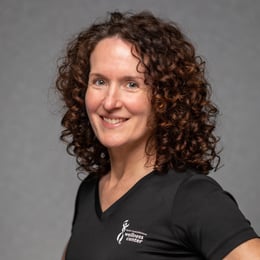 Becca Williamson is one of our Certified Pilates Trainers. Contact her today to schedule your demo with her: (502)338-9684