Get Spring and Summer fit!
You can do this! Fit into that bathing suit you have always wanted to wear. Turn heads when you walk in a room. Be confident in your own skin. Living a healthy lifestyle will help you achieve these goals.
Start your day off right with breakfast.It is important to break that fast and increase your metabolism. Start your day off with a protein and or a complex carb to get your body going! Your snacks should consist of a fruit, veggie and or nuts. Try to avoid eating out for lunch. If you can make meals on Sunday night and eat those throughout the week that will help you save money and your bikini body will thank you. Dinner should be the smallest meal of the day because your metabolism slows down. Try to eat something with protein and a green vegetable. Weekly, set realistic goals. For one week cut out any added salt. The next week try to cut out alcohol. Set weekly goals and you will reach your goals. Drink water throughout the day. Staying hydrated so important! Your skin looks refreshed and energized when your body is hydrated. If you are thirsty then your body is telling you that you need more water.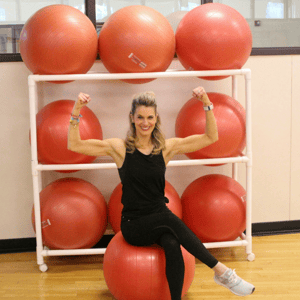 Exercise every single day. Look fabulous for the events coming up in Louisville but also release endorphins which can help you sleep better at night.
Classes at Milestone are a great way to keep you motivated! Incorporate weight training at least two to three times throughout the week. Many of my clients want a flatter tummy for Derby and bathing suits season! You cannot spot reduce. Incorporate cardio everyday along with weight training every other day and add in abdominal crunches and the rotary torso twist machine to help tighten the oblique area. Stretching is so important. Always end your workout with stretches. Stretching works out the lactic acid and releases stress and tension in the body.
Let's get spring and summer ready. Be healthy, be you!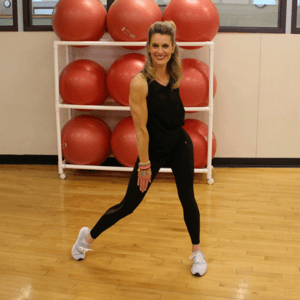 Alison Cardoza -B.S. Exercise Science and Sports Medicine, Minor in Health Promotions from University of Louisville. ACSM-CPT Personal Trainer and Fitour Hip Hop Group Exercise Instructor at Baptist East Milestone Wellness Center. Former University of Louisville Ladybird and former NFL Indianapolis Colts Cheerleader.