Meet the Marketing/Digital Marketing Manager, Spencer Barber!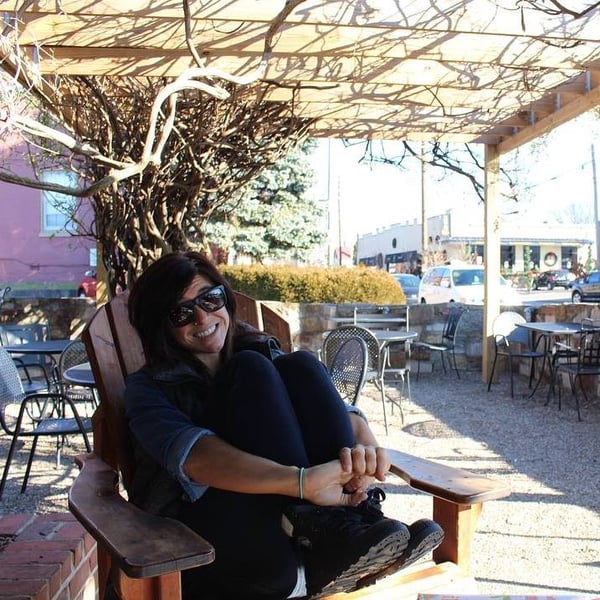 Photo Credit: Leahjanephotos.com
Spencer is a Louisville native and comes to us with several years of marketing and digital marketing experience. She's a University of Kentucky college graduate, a Google Certified Marketing Professional and an ice cream enthusiast with a passion for travel, music and working out. After spending much of her professional career working in the automotive industry, she's left the agency life to align her passion for marketing with her passion for fitness.
I had the opportunity to sit down with Spencer and ask her a few questions about who she is, where she comes from and what she hopes to accomplish here at Milestone.
Tell me a little about yourself.
That's a loaded question but we can try! I'm a proud Louisvillian, born and raised! I attended the University of Kentucky on a Multicultural Academic Scholarship and I have a Bachelor's degree in Integrated Strategic Communications. I'm really into music, travelling and fitness, and I'm a proud mother of two sweet cats!

That sounds like the answer you gave during your job interview. Why don't you tell us something we don't know about you?
Probably because I did give that answer during my interview, or at least some variation of it. But something you don't know about me, uhm, let me think. Okay, so, I'm very passionate about fitness and I've been working out since June 2015. What you may not know, however, is I used to be about 40-50lbs heavier.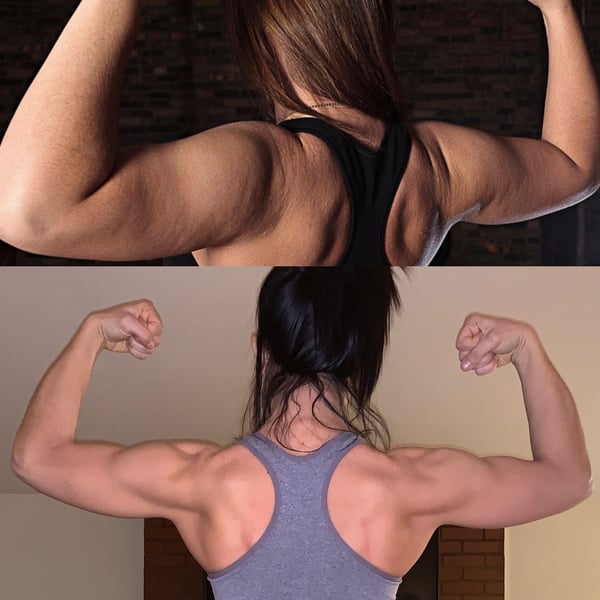 Top: March 2015, Bottom: February 2019
I did not know that and probably would have never guessed! You're obviously in great shape now; what did you do to get to this point?
I started eating vegetables (laughs). I am the pickiest healthy eater you'll ever meet and I actually didn't like a single vegetable when I embarked on this whole lifestyle change. I started cooking and eating food I had no idea how to prepare, and it's very likely I consumed some questionably done chicken in the process. I didn't exactly know how to cook unless you count packaged pasta or biscuits and (powdered) gravy. I think the biggest change I made starting off was eliminating all fast food and taking my coffee black. That cream and sugar will sneak up on you; it's so easy to forget how many calories they pack in just one serving and, to be honest, I don't feel like any of us just stick to the one suggested serving size. But now I can't imagine drinking it any other way! And I guess hitting the gym was a pretty big milestone in all of this. It transformed from something I used to dread to something I fell in love with. There's something to be said for what we can do to our bodies. You want bigger muscles? There's a routine for that. You want to lose weight? Well, there's something for that too. Looking back on where I started, I've gained so much strength aside from just my exterior. It's a wild journey but one I'm incredibly proud of. It can be so scary when you start but you quickly find it difficult to live your life without it and I'm so thankful I gave myself that chance.

Well, that's amazing and we're so happy to have you here at Milestone. Given your passion for fitness, it seems like it's a perfect fit but can you tell us a little bit about where you're coming to us from? Didn't you say something about playing a sport in a different state?
I knew this would come up eventually (laughs). Yes, I moved to the NKY/Cincinnati area about a year ago for a job opportunity. Much of my professional experience is within the automotive industry and I was previously the Digital Marketing Executive at a full service marketing agency under Toyota. I started my career managing direct mail campaigns for automotive dealers nationwide, then moved on to teach myself digital marketing, and even pioneered the digital product for one of my previous organizations. And yes, I spent some time training to play roller derby for the Cincinnati Roller Girls. I also played for about 1.5-2 years here in Louisville with the Derby City Roller Girls. I've recently just contacted the training committee regarding my transfer so we'll see what happens!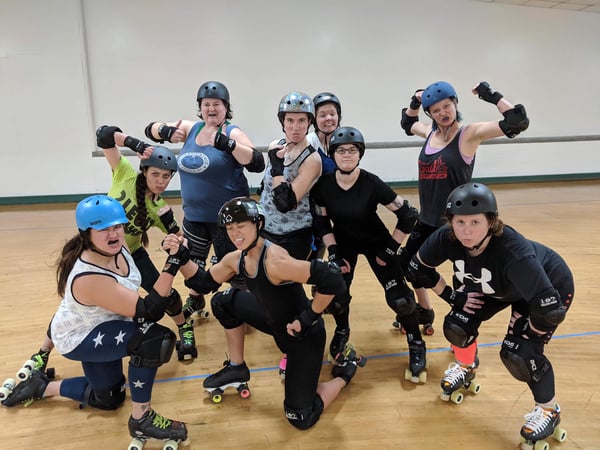 2018: Cincinnati Roller Girls
So, what drew you to Milestone?
I think what I love the most professionally is their determination to remain current. They understand the way technology is advancing and changing our society, and they're ready to do the same to remain a relevant contender in this growing industry. And the culture. Everyone is so nice and welcoming. Everyone I met on my first day already knew my name and went above and beyond to accommodate me. I'm making fast friends because I'm surrounded by people who share the same passion for fitness as I do. It's so completely different from anywhere I've ever been before and I'm honored to have joined such a fantastic team of people.

Can you elaborate more on your role here at Milestone?
As the Marketing/Digital Marketing Manager, it is my responsibility to ensure our cross-platform digital presence. From social media to Google and everything relating to our website, it is my duty to make sure Milestone is not only staying connected to their members but also maintaining a digital profile for anyone looking to join a gym, seeking out weight loss programs or even looking for a local day spa. Louisville is a fast growing city with a number of options for someone actively searching for what we have to offer. It's my job to make sure they know we're here and why we are the best fit for their lifestyle.

Alright so we have to know - what are your top three guilty pleasures?
(Laughs) I don't know how guilty I feel about them but, for starters, I visit my favorite local ice cream shop at least once a week. If you've not tried Louisville Cream yet, you should make immediate plans to do so! I also eat Oreo cereal just about everyday, pre or post workout. I mix chocolate milk with a little protein powder, then blend it to create a thicker consistency. Protein cereal is a staple in my diet - it gives me the flexibility to indulge a little while properly fueling my muscles! Lastly, uhm, I've been losing a lot of sleep over Game of Thrones lately. It's easily become my favorite show and I watched all 7 seasons in just under 2.5 months. I'm ready to start getting a good night's sleep now that I have to wait until April for season 8.
Have questions for Spencer? Drop us a line by submitting a comment below!