Melanie Hubbs was born and raised in Louisville, KY. She went to Christian Academy of Louisville and then on to The University of Alabama where she studied Health Promotion and Nutrition.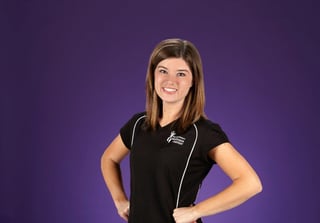 She loves spending time with her family. Her husband of 8 years serves in the Army National Guard full time. She has supported him through several deployments as well as Ranger school and many elite training courses. She has 2 beautiful daughters Addison (3) and Emma (1). As a family, they like to go hiking, on walks and traveling—especially to Disney World after Christmas every year!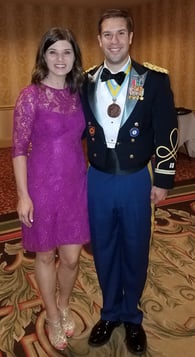 Besides her family, some of Melanie's other passions include Alabama Football (ROLL TIDE!), party planning, cooking and international missions. She sits on a Board for a non-profit organization called Hopeful Hearts that aids in spiritual, medical, nutritional and basic living needs of orphaned, abandoned and at-risk children around the world. Her most recent trip with Hopeful Hearts was in August of 2017 where they went to an orphanage in Haiti, right outside of Port-Au-Prince. This was mostly a fact-finding trip to visit an orphanage they support in Haiti to see how their progress was going. She did a VBS with the 52 orphaned children there as well as learn some of their games they like to play. They also delivered gifts of flip flops and apples (they loved the apples the most!). Melanie often tells others, "If you haven't been to a 3rd world country, I would encourage you to go to really put things in perspective! It is truly a shocking cultural difference compared to all that we have here!"
At Milestone, Melanie is passionate about running Fitness Challenges about 3 times a year. These challenges are extra motivation to get on track or stay on track while being rewarded with prizes & t-shirts. She also loves training clients both on land and in the water. She loves helping make Milestone the extra special place it is by planning different events such as the Milestone Painting Night at Pinot's Palette and the Winter Olympic Games, just to name a few. Melanie is truly a "STAR" staff member!