Clean Eating Protein Cheesecake by Dashing Dish!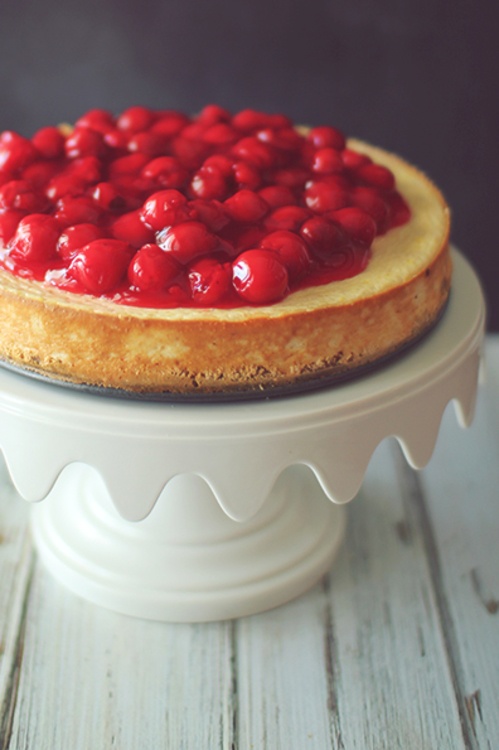 Ingredients:

Almond Crust:
2 cups Almond meal/flour
2 tbs Applesauce (butter/coconut oil would also work)
1/2 tsp Salt
1/2 cup Baking stevia or 1 cup sweetener that measures like sugar

Cheesecake Filling:
1 (8 oz) pkg Low Fat Cream cheese (or Greek yogurt cream cheese)
2 cups Plain low fat Greek yogurt
1/2 cup Baking stevia or 1 cup sweetener that measures like sugar
2 large Egg whites
2 large Whole eggs
1/2 cup Unsweetened almond milk (or low fat milk)
1/2 cup Vanilla protein powder (or flavor of choice)
1 tsp Vanilla extract
1/8 tsp Salt

Nutritional Info:
205 Cals | 12g Fat | 9g Carb | 2g Fiber | 5g Sugar | 15g Protein
Servings (1 slice per serving) 12
Directions:

To Prepare your Crust: Preheat oven to 350 degrees. Spray an 8 inch springform pan with cooking spray. In a medium bowl, mix together the dry ingredients for your crust, stirring to combine. Add in applesauce and stir until mixture is crumbly like wet sand. Press into springform pan and bake for 10-12 minutes, or until lightly golden brown around the edges. Lower temperature of the oven to 325 degrees.

To Make the Filling: In a medium bowl, beat the cream cheese with the greek yogurt until creamy. Scrape sides of bowl down, add the sweetener and mix on medium until well incorporated. Add eggs one at a time. Scrape sides of bowl. Add the rest of the ingredients and mix well, but don't over mix it.

Bake: Pour batter into your pan, spread it out with a spatula. Bake at 325 degrees for 30 minutes. And then turn it down to 200 degrees and let it go for 50-60 minutes. Gently shake the pan. It should jiggle, but not be soupy in the center. If you touch the center / top gently the batter should not stick to your finger.

Let Cool: Remove cheesecake from the oven and take a knife and gently separate the crust from the pan to prevent cracking. Let cool completely on the counter, then into the fridge for at least a few hours before serving. Top with fruit or toppings of choice if desired!