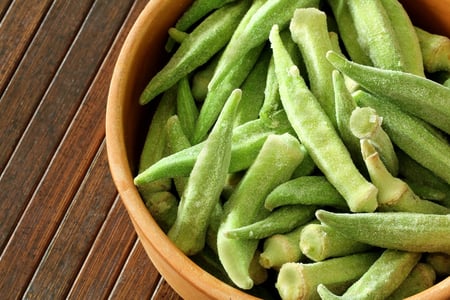 Simply mentioning some local homegrown favorite foods like fried dumplings, fried okra (okay, fried anything), stews and soups, cornbread, cheese grits, bourbon, and more, can ignite a mouthwatering sensation.
It can also offer a strong urge to immediately find the nearest restaurant and order your desired dish like Derby Pie, a chocolate and walnut tart in a pie shell with a pastry dough crust, or Hot Brown, an open-faced sandwich of turkey and bacon covered in Mornay sauce – just a few of our very own homegrown favorites.
Although proud of the delicious recipes and southern-style foods we're known for in Louisville, it can also be a huge challenge to be healthy and achieve, or maintain, weight loss with all the delectable foods waiting to be prepared and devoured.
With a few simple tips, it can be easy to find the balance between enjoying Louisville southern-style foods while maintaining a healthy lifestyle.
Swap ingredients. With simple ingredient substitutions, any dish can become more nutritious without sacrificing flavor. Think: unsweetened applesauce for sugar, mashed bananas for fats, prosciutto for bacon, avocado mash for mayo, seltzer water for soda, and more.

Choose a healthy cooking technique. A recipe calls for simmering vegetables in bacon fat or lard? Instead, sauté or steam fresh vegetables for a healthier and nutrition-packed meal.

Fresh over canned. Always choose using fresh vegetables from the local farmers market or grocery store over the canned option. The same goes for beans and other staples ingredients. It may take a little extra time to prepare, but in the end you're health will thank you.

Cut back on unnecessary ingredients. You don't really need 8 cups of cheese, now do you? Cut it in half (or more) to maintain the flavor and integrity of the recipe with only half the calories, fat and more.

Eat in moderation. Good news: you don't have to give up your favorite meals! Simply eat in moderation and don't go overboard with the unhealthy versions of your favorite Louisville foods. Splitting a meal with someone else is always a good option, too.
Sure, maintaining weight loss in Louisville can be tough with all the tempting and delicious foods within grasp. But make no mistake, living an active and healthy lifestyle is absolutely possible with a few simple tips and ongoing exercise regimen!
Try them out and let us know, how do you find the balance between being healthy and enjoying your favorite foods?