For many kids, eating lunch in the school cafeteria might be the first time they get to decide for themselves what to eat. For parents, that may be a frightening thought especially knowing that school cafeterias also offer junk food in addition to healthy options. School cafeterias are notorious for serving up less-than-healthy fare. Here are some tips to help ensure your child makes good decisions on their own when you're not there to control what they put on their plate.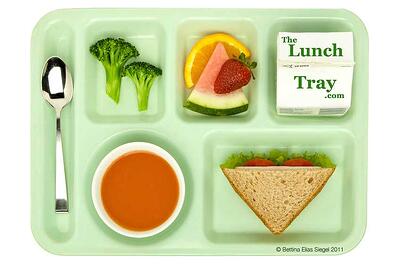 SHOW THEM GOOD NUTRITION AND WHAT PORTION CONTROL MEANS AT HOME
Make it a habit to serve healthy foods at home. This will allow your children to recognize healthy foods and choose them in the lunch line. When eating dinner at home, try to follow the MyPlate Guidelines from the USDA. If your children are used to eating this way at home, they're more likely to make up their plate similarly in the cafeteria.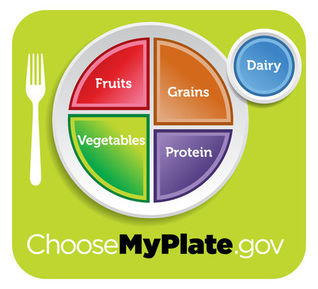 PACK A LUNCH A FEW DAYS A WEEK
Encourage your children to pack their own lunch a few days a week. This will allow you to have some control over what they're eating and teach them how to pack a healthy and balanced meal for themselves. This can be a fun activity. Tell them to try and put as many colorful items in their lunch as possible so they can "taste the rainbow" - and no, we don't mean Skittles!
HAVE A CAFETERIA CONVERSATION
Let them know how you expect them to eat in the cafeteria. For example, lots of families create rules like "French fries only one day a week," or "chocolate milk if you have a salad with it." Communicating with your kids about what they are eating can go a long way in terms of helping them to make healthy choices. We love these tips from Education.com:
Brown is beautiful. Go with whole grains. Encourage your child to replace refined white-flour products with whole grain ones as much as possible.
Add fruits and veggies. The more the better. Fresh is best, but canned or frozen will do if necessary.
Pack some protein. Include some protein at lunchtime, not just carbs, to provide lasting energy. This can take many different forms - sandwich fillings like peanut or other nut-butters, lean meats, tuna, and cheeses. Cottage cheese, string cheese, or yogurt may be available, and are also good protein choices.
Fluids are important too.Suggest your child pass on the sugar-laden 'fruit cocktails' and 'fruit-flavored' beverages in favor of water, milk, or 100% fruit juice.
GET INVOLVED WITH YOUR SCHOOL'S LUNCH PROGRAM
If you're not pleased with what's being served in your child's lunchroom, get involved. See if you can play a role in getting healthier options in your cafeteria. Often times, schools send home menus for the week or will post on their website. Go over the weekly menu with your children and discuss with them their best options.

Overall, the key to ensuring your children are making healthy choices in the cafeteria is to have conversations with them and involve them with planning their choices. Explain why it's important to have a healthy lunch; it helps them feel better, think better, and have more energy!
Sources: http://thestir.cafemom.com/food_party/125437/6_tips_to_help_kids; http://www.education.com/magazine/article/School_Cafeteria/