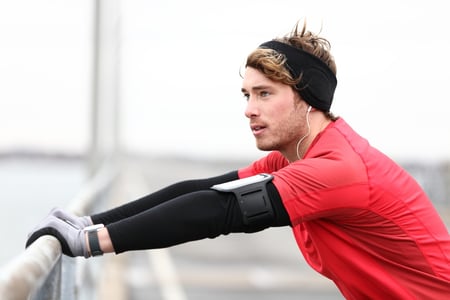 You know the drill: holiday party this weekend and next weekend, traveling day after day to see family and friends, and not to mention the endless to-do lists seven pages long to somehow complete before aforementioned holiday events and travel. Oh and how about a workout or two per week in the midst of the madness, just one more seemingly impossible thing to fit in during the holidays, right?
Wrong! Well let's put it this way: there are fun, creative ways to fit in effective workouts throughout this hustle and bustle of the holiday season. It's just a matter of a little creativity and commitment. Let's go!
Make an appointment with yourself.

Meaning to put your workouts on your calendar! Whether it's on the family calendar in the kitchen, on an app or alarm on your smartphone, or written on the back of your hand, get it on your schedule so that you set the commitment to the workout, and to yourself. Don't schedule anything immediately before or after (or during) this scheduled time.

Walk, walk, walk everywhere when shopping.

We know you're out there at the mall or local shops in your neighborhood so use that time wisely! A few ideas: park your car further away from your destination to walk the extra mile, or walk lap after lap around the mall prior to and after shopping, and use the stairs whenever possible for a little extra energy burn.

Get into fun, family-friendly winter sports.

You know, skiing or snowboarding, ice skating at the local ice rink, sledding down some bunny hills or maybe just a good old-fashioned snowball fight. Get outside (or stay indoors) and be active!

Sign up for a holiday run or 5K race.

Get the competitive juices flowing and register yourself, family and friends for a fun-filled holiday race for all to enjoy, and burn energy! Google search should do the trick for

local, festive runs

.

Stick to shorter, more intense workouts.

We get it, spending a few hours at the gym sounds like so much time you could be/should be doing something else. Something is better than nothing, so shoot for quicker workouts within the

group fitness classes

that only take 60 minutes and are a sure bet to a killer workout.
Try the 20/20/20 class for a quick-paced cardio and muscular workout or take a happy hour yoga class to focus on relaxation, balance, flexibility and strength to help offset the holiday season stress.
It's the busiest time of year, but don't let that stop you from taking care of yourself through activity and creative workouts to keep you healthy and sane all holiday season long.