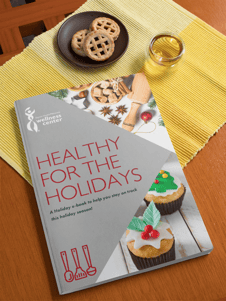 A HOLIDAY E-GIFT FROM US TO YOU!
We can't always expect our hosts and hostesses for all those holiday parties to provide healthy options for us nutrition conscious guests. To ensure you have something smart to eat, take your own healthy dish to share. Here are some guilt-free recipes that are sure to be crowd pleasers!
Use the button below to download and enjoy our 2020 Holiday E-Book.