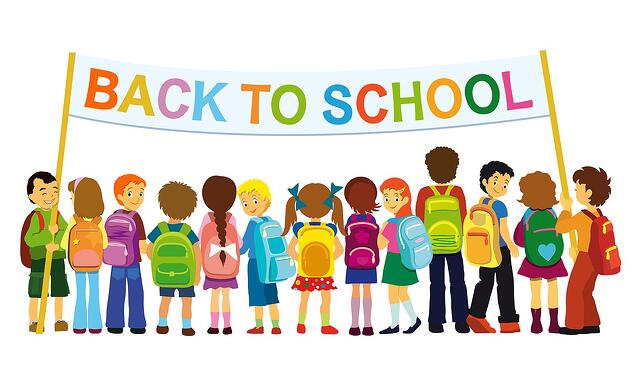 Tomorrow marks the first day of school for Jefferson County! Hooray! Here are some tips to ensure your kids look and feel their best (and you, too!) on their first day back at school:


SHOWER
Showering at night before bed saves time in the morning and sends the kids to bed feeling calm and relaxed.


PICK OUT AN OUTFIT FOR THE NEXT DAY
If your children don't wear a uniform, pick out an outfit for the next day before going to bed. This eliminates running around in the morning trying to find the perfect outfit and will likely help avoid the dreaded morning meltdown.


PACK A HEALTHY LUNCH
If your kids don't eat in the school cafeteria, pack them a nutrient-dense lunch(or ensure they pack their own) prior to going to bed. If they eat at school, have them put their lunch money in their backpack before bed.


BE READY FOR THE MORNING
Have an idea of what the kids are going to eat for breakfast. Serve a healthy breakfast and pack a healthy snack. Children need nutritious food for their brains.


GET UP A LITTLE EARLY
Allow yourself 15 minutes to have a cup of coffee or read the newspaper before your little ones get up. For the first day of school, get them up a little earlier to make sure you have plenty of time. Make it a household rule that no TV or electronics may be turned on until everyone is completely ready to go to school. Leave the house early and expect traffic! It's the first day of school!


CELEBRATE THE FIRST DAY OF SCHOOL
Celebrate the first day of school from the minute they jump off the bus or into the car! Be ready to listen when the kids get home from school. You know this, kids love to tell you every little thing that happened on their first day of school. Have dinner as a family and enjoy a small treat and some time outdoors before you do it all over again.
We hope you and your little ones have a great first day back!
It's been a great summer!
Sources: http://www.wikihow.com/Prepare-for-School-the-Night-Before; http://www.albertahealthservices.ca/2576.asp; http://healthykidstoday.org/2014/08/back-to-school-tips-2/