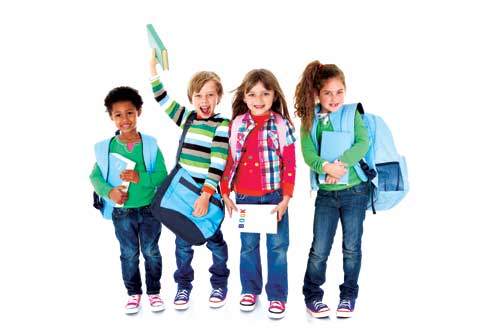 The kids are back in school or just a few weeks away from being back in school which means new routines are developed. We know that getting back into the swing of the school year takes time. It's important to make sure you're taking the right steps to ensure the back-to-school transition is an easy one for you and your children. Sleep, physical activity, and nutrition are 3 areas to focus on to ensure your kids are ready for and thriving on their new schedule.
SLEEP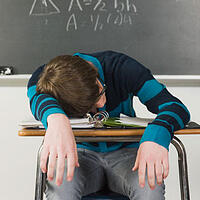 School-aged children need at least 10 hours of sleep per night (10-12 hours is recommended). Adults need 7-8 hours.

Set a sleep schedule, going to bed and waking up the same times each day. Keep room temperature on the cool side. Bedtime difficulties often arise with school-aged and preteens due to after-school activities, sports, TVs, computers, video games, and hectic family schedules. Lack of sleep causes irritability or hyper types of behavior which inhibits children from paying attention in school. At back-to-school time, it is more important than ever to have a consistent bedtime and limit TV, computer or video game usage as these (especially in the bedroom) can be a distraction.
PHYSICAL ACTIVITY
For adults, physical activity means going to the gym, taking a group fitness class, lifting weights or working out with a personal trainer. But for kids, exercise means playing and being physically active whether it's during recess, playing tag after school, riding bikes, or participating in after-school activities such as soccer or dance. We all benefit from exercise but physical activity can help kids feel less stressed, feel better about themselves, feel more ready to learn in school, maintain a healthy weight, build strong bones, joints and muscles, and sleep better at night. Kids learn by example and love to mimic adults. Be a good example for your kids and be physically active yourself. Go on a bike ride as a family, take a "wog" (walk/jog) before or after dinner, or go play on the playground.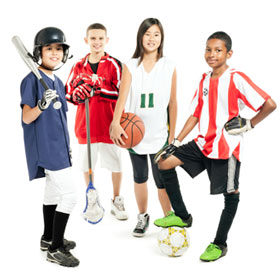 NUTRITION
Nutrient-dense foods such as fresh fruit and vegetables provide children with many essential nutrients needed for optimal growth and health. Consuming nutritious foods will help your children feel good about themselves and help them grow and develop both physically and academically. Studies show that children who eat breakfast perform better in school. According to reports from the American Dietetic Association students who eat breakfast have better problem-solving abilities, recall, memory, verbal fluency and creativity. They are also less likely to be absent (source). It's also important to be aware of what your children are eating at lunch. If they eat lunch at school, talk to them about making good choices in the cafeteria. If they take their lunch to school, keep in mind what you pack for them. We've pinned some great lunch box ideas that are balanced and nutrient-rich on our Back To School board on Pinterest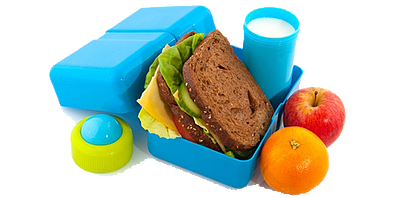 Do you have any back to school tips that works well for your family? Share them with us in the comments below!
Sources: http://www.nlm.nih.gov/medlineplus/magazine/issues/fall13/articles/fall13pg20.html;
http://kidshealth.org/parent/nutrition_center/staying_fit/exercise.html; http://www.abc15.com/news/local-news/water-cooler/tips-for-making-back-to-school-time-easier-stress-free-and-more-fun