Meet Kenny Hodges!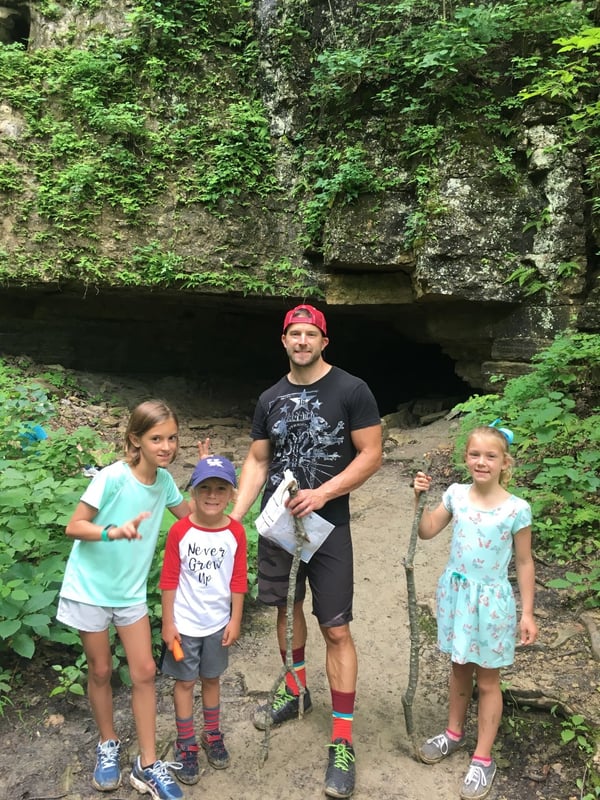 What is your favorite movie/TV show?
We love watching Survivor as a family, and I would say Gladiator or Lord of the Rings as my favorite movie.

What is your favorite guilty pleasure?
Pizza, ice cream, candy, Krispy Kreme doughnuts, root beer, etc... (this is why I workout)

What is your favorite way to train?
I love anything that combines cardio and lifting something heavy.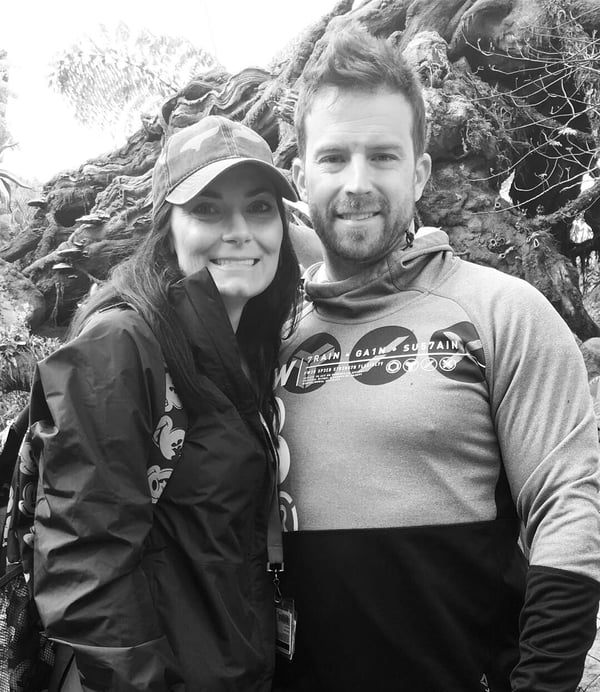 What do you like about working at Milestone?
I have some pretty amazing clients that have become like family to me. All of the members and staff are great. I also love getting to see my kids when they are in the childcare, but my favorite thing is getting to work with my wife.

What advice would you give to anyone struggling with their fitness or looking to get started?
Start slowly. The gym can be very intimidating so seek professional guidance to develop a personal plan, specifically designed for you.

What is your biggest influence in the fitness industry?
I love the variety that CrossFit style workouts offer. They do a great job of hitting on all areas of fitness. Thanks to this style of exercise, I am in the best shape of my life.

Tell us something we don't know about you?
I am a nerd deep down. I love numbers! Anyone want to see my Excel sheet?

---
Every day at 6:00am Personal Trainer, Kenny Hodges starts a workout for his group of clients. Sometimes 5 show up, but sometimes all 15 of them are there working out at the same time. Read what this group of men, of all different ages, are doing to improve their health and fitness!

Meet the crew:
Wayne Villanueva
Brad Calobrace
Ricardo Gavilan
Romeo Laureano
Scott Godthaab
Pat Mulloy
Graham Englund
Mike Preston
Venu Vemuri
Rudy Licandro
Nick Campisano
Charlie Barrett
Greg Nefouse
Kevin Scarborough
Kam Meehan

What's the best thing about working out in a group?
Accountability, fun, friendly competition, camaraderie, and all the different personalities that are brought together during the session.

What do you love about Milestone?
(Well besides Kenny of course) Cleanliness, exciting group atmosphere, welcoming and knowledgeable staff, and the locker room!

What's your favorite type of workout Kenny designs for you?
Heavy weights, team competitions, and basically anything other than what we are doing right now.
[This group was interviewed during their morning workout and it involved a lot of cardio that day!]

What's your #1 piece of advice for other guys trying to improve their health and wellness?
Never stop, be consistent, just show up and do something, and it's not just about exercise, diet is important too!

What are some of your guilty pleasures/indulgences?
White wine, napping, late night cereal, vodka martinis, pepperoni pizza, just to name a few!

---
Have questions? Drop us a line by submitting a comment below!