Meet the newest addition to the Oasis Spa at Milestone!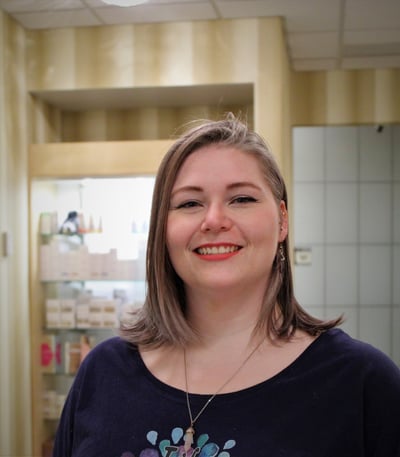 Olivia Sedlar

What is your guilty pleasure food/indulgence? Reese's Cups!

What's your favorite movie/TV show?
Lord of the Rings and Star Wars.
What's your favorite book?
Lord of the Rings.

How did you get into Massage Therapy?
I was my grandmother's caregiver at the time and I'd always been good at giving shoulder rubs. I've held retail and office positions but didn't like either too much so I decided to apply for massage school!
How would you describe your massage style?
Fusion between Swedish and Myofascial techniques. I also have experience treating individuals who suffer from migraines and severe headaches.
Fun Fact: I went to school for digital video/film making and photography!

How can someone book an appointment with you? Call or visit the Oasis Spa, or contact us online. Enjoy 10% off any massage when you book with Olivia!
Offer expires 12-31-19.
---
Have questions for Olivia? Drop us a line by submitting a comment below!