Pumpkin Pie Ice Cream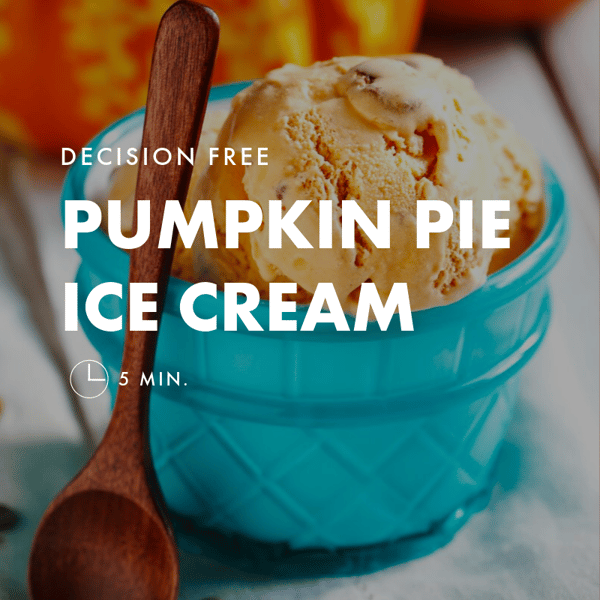 Enjoy the taste of pumpkin pie in a filling, low-calorie ice cream! A creamy decadent treat for any time of the year. This recipe supports the Decision-Free, Healthy Solutions, and Phase 2 diet plans. This recipe makes 1 serving at 140 calories.
---
Ingredients
6 ice cubes
1/4 cup cold water
2 Tbs sugar-free pumpkin pie syrup
1 tsp pumpkin pie spice
1 Tbs sugar-free cheesecake pudding mix
Directions
1. Process ice in food processor until fine.
2. While processor is running, add water and syrup.
3. Slowly add shake powder, spice and pudding mix while continuing to run processor.
4. Continue running processor for about 4-5 minutes, scraping down as needed.