5 Strength Training Myths Facing Women: Debunked.
Everyone has an opinion when it comes to lifting weights. Do you lift heavy weights? Light weights? Do you lift with higher reps or not all as a woman? In honor of May being Women's Health Month, we've gathered and debunked 5 strength training myths facing women.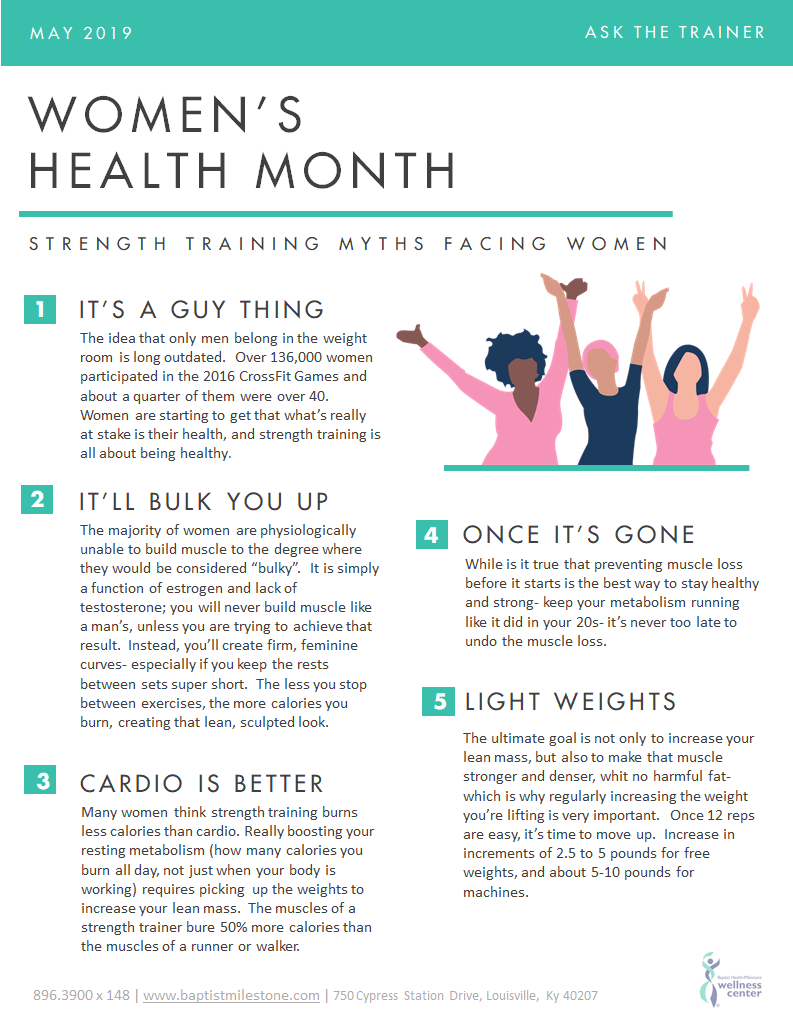 Have questions for us? Ask us anything by submitting a comment below!