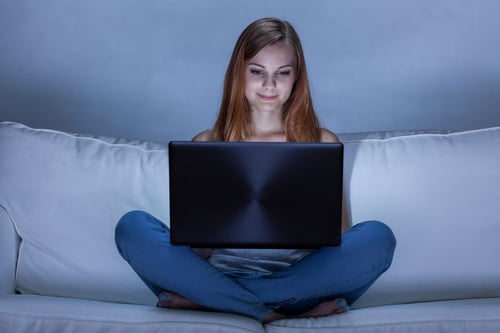 "To achieve the incredible you have to attempt the impossible." – A League Of Their Own
We all need a little inspiration from time to time. Inspiration to keep moving forward, inspiration to start something new, inspiration to power through a trying time, inspiration to tackle that huge fitness challenge ahead. Or perhaps you have some time to kill and want to binge watch a movie (or five!) filled with inspiration leaving you feeling amped and ready to take on the world … or gym.
Grab that bag of non-buttered, unsalted popcorn and snuggle up close to enjoy these top five fitness movies for some much-needed inspiration.
Center Stage
A group of 12 teenagers from various backgrounds enroll at the American Ballet Academy in New York to make it as ballet dancers and each one deals with the problems and stress of training and getting ahead in the world of dance. With internal and external obstacles to overcome, this movie will encourage you to follow your heart.
A League Of Their Own
Two sisters join the first female professional baseball league during the World War II era and struggle to help it succeed amidst their own growing rivalry. A movie chalk full of girl power and characters overcoming the seemingly unachievable.
Girlfight
Diana, without her father knowing it, trains as a boxer and achieves impressive success, blazing new trails for female boxers. With determination and realism, the main character is sure to get your heart pumping while cheering her on as the underdog.
Million Dollar Baby
A determined woman works with a hardened boxing trainer to become a professional. This movie will tug at the heart strings, all the while proving that with the right support system and mentality, anything is possible.
Rudy
Rudy has always been told that he was too small to play college football. But he is determined to overcome the odds and fulfill his dream of playing for Notre Dame. A true classic, this movie will leave no dry eyes in the house as you enthusiastically root for the underdog.
What are your favorite fitness movies to watch when you want or need some additional inspiration?