3 Tips To Staying Healthy This Holiday Season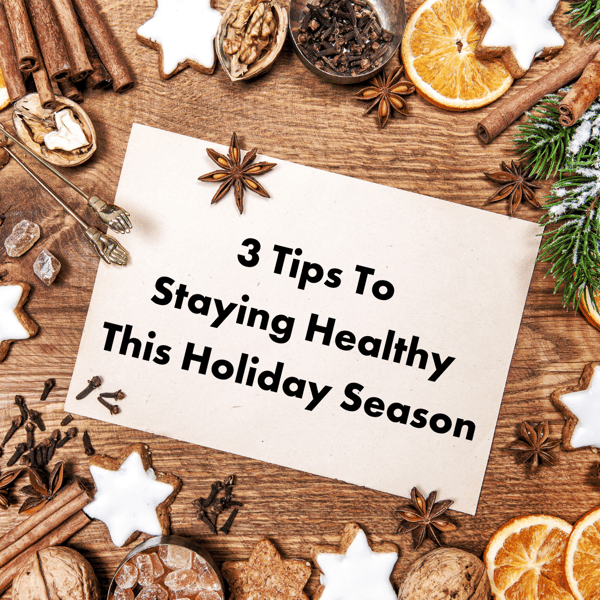 You probably already know that this month can be especially hectic. Running around, eating on-the-go, parties, and get-togethers can all wreak havoc on your weight and health. Use these HMR strategies to help keep your healthy lifestyle behaviors in place and your weight in check.
1. Step up your servings of vegetables and fruits
Stay full at every meal by adding even more vegetables to your lunch and dinner plates.
Take fruit and/or vegetables whenever you leave the house to help you steer clear of holiday sweets.
2. "More Is Better"
Add in 1-2 extra shakes a day to help feel full. Consider making a double when you typically make a single shake.
Double up on HMR Entrees on weekends. Try a new combo like Beef Stroganoff with Noodles and Mushroom Risotto on top of a generous serving of broccoli or spinach.
3. Get physical activity in. Be creative!
Consider a new fitness class on bad-weather days, or find a workout buddy and try one of these partner workouts.
When out at the mall, briskly walk a few extra laps before you begin shopping.
Exercise first thing in the morning before other activities get in the way.
If losing weight and eating healthier is on your resolution list for next year, contact the weight-loss experts at the HMR Program for Weight Management™. They'll help you lose the weight you want while learning simple healthy lifestyle strategies. (clinic email/phone number)
Contact the experts at Milestone for more information on weight loss
If losing weight and eating healthier is on your resolution list for next year, please contact the Milestone weight loss experts in the HMR Program for Weight Management at cbent@baptistmilestone.com, via phone at (502) 896-3900 ext. 124 or online here.
---
Are you or someone you know struggling with weight loss? Learn more about the nation's #1 fast weight loss program by submitting a comment below!